1.General introduction:
High quality galvanized steel sheet in coils of TVP Steel Joint Stock Company are manufactured by the most modern technological equipment of Korea – Japan. On the basis of the most advanced scientific application in the world for PLC control system, inverter system, servo motor system and precision control system.
TVP Steel Joint Stock Company also uses 99.995% pure zinc ingots. We also combine many special cleaning steps such as electric cleaning technology and anti-oxidation coating system. Since then, the galvanized steel sheet has the high adhesion. It's increased the corrosion resistance in natural environment, increased product life as well as high aesthetics.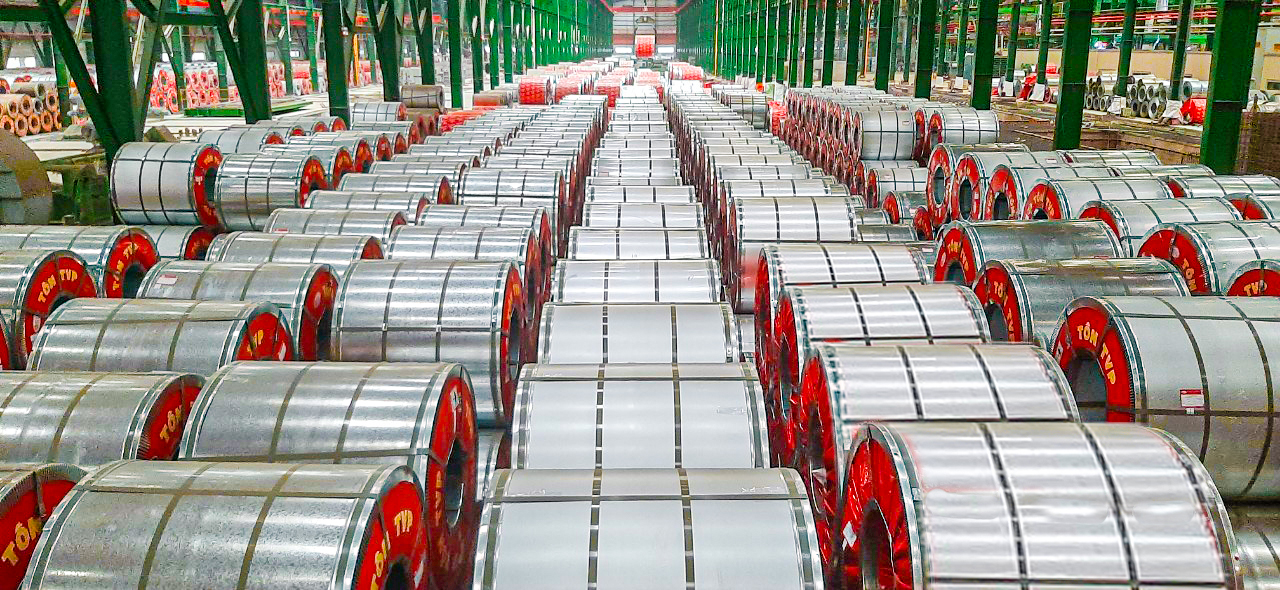 Total capacity of three galvanized steel sheet factories is 600,000 tons/year
Production activities and product quality are strictly managed in accordance with ISO 9001: 2015 and JIS G3302 (Japanese industrial standard). 
3. Packing standard: 

4. Storage instructions: